Home
It's that time of the year again.
Psycho Path is opening soon,
October 2. It will be here before you
know it!
 We are currently seeking new cast
members! If you would like to join
our crew refer to the information
below or check our Facebook page!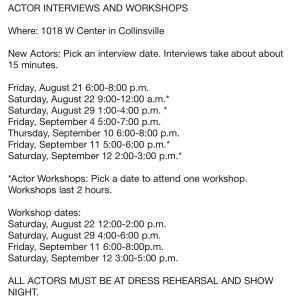 BUY TICKETS ONLINE OR AT OUR TICKET BOOTH!
Gates open at 6:00 P.M. and the ticket booth opens at 6:30 P.M. We invite you to mingle, grab a bite to eat from one of our venders, take pictures of our facades and scenery, check out our merchandise, try the LAST RIDE or find a great place in line.  Please note the DARK RIDE and SHADOW BOX don't start running until dark.
Guest Reviews
"Very well done with great actors!"
"Best haunted attraction in Oklahoma!!!"
"Pretty dang scary."
"Awesome!! You guys rock! Super Scary."
"Haunted ride was amazing!…It was 100% worth it! Be back next year."
"Been on many haunted forest rides. This was the best ever."
.
Psycho Path Haunted Attraction

The woods are shrouded by a blanket of fog. All you can see is the narrow path taking you deeper and deeper into the darkness… where creatures wait behind every twist and turn. Your blood suddenly runs cold – you've just realized there's no turning back. You have no choice but to continue. Can you survive the night? I'm afraid the Psycho Path may be your only way home

The Dark Ride

The Dark Ride begins with a journey through the haunted forest on a dark and mysterious path where you will board your Scareage that will take you on a thrilling haunted adventure that will leave you with a chilling experience as you encounter the ghostly creatures that roam the woods.

The Dark Ride is our signature scareage ride through our nearly mile long trail.

THIS IS NOT A HAYRIDE!
Rage Cage and Last Ride
The Rage Cage is a walk through cage like maze. Good luck finding your way out!
The Last Ride is a coffin simulator where you can feel what it's like to be buried alive!
Shadow Box
The Shadow Box is our 4,160 sq. ft. walk through haunted house.
The Story
Flashback to the 1920s
Luthor is an 8 year old boy. His parents just died in a horrible auto accident. Luthor has no other family, except one introvert uncle. Luthor's uncle owns the only funeral home in a small town.  Luthor's guardian is now his uncle and he goes to live with him. Luthor's uncle is not too fond of having to raise him, he's a busy man with no friends or family. No one wants to be friends with the guy who owns the only funeral home in town. So, as the uncle performs his work, he makes Luthor sit where he can be watched which also means he watches his uncle prepare bodies for the grave.  Unfortunately, the first people Luthor sees his uncle work on are his parents.  This dreadful experience plants a seed in Luthor, and he begins to think.
As the years go by, Luthor's uncle starts making him work on corpses in order to earn his keep.  Eventually Luthor inhereits his uncle's trade.
Flash to the 1950s
Thirty years have gone by, Luthor's uncle is dead now, but the funeral home hasn't changed much.  It's decor is stuck somewhere between the Victorian era and the 1950s and so is Luthor's mind.  The people of the town start to wonder.  What is Luthor doing to those bodies.
Now that Luthor has the run of the place, he decides to start his own experiements, to create the family he never had…