Closed for 2015. See you next Halloween season!
Please check us out on our Facebook and Instagram for updates throughout the year!
JOIN THE PSYCHO WARD
Are werewolves your bedfellows? Do ghoulies and ghosties make up your favourite things? Then come try out for the Psycho Path!
Email us here for more information!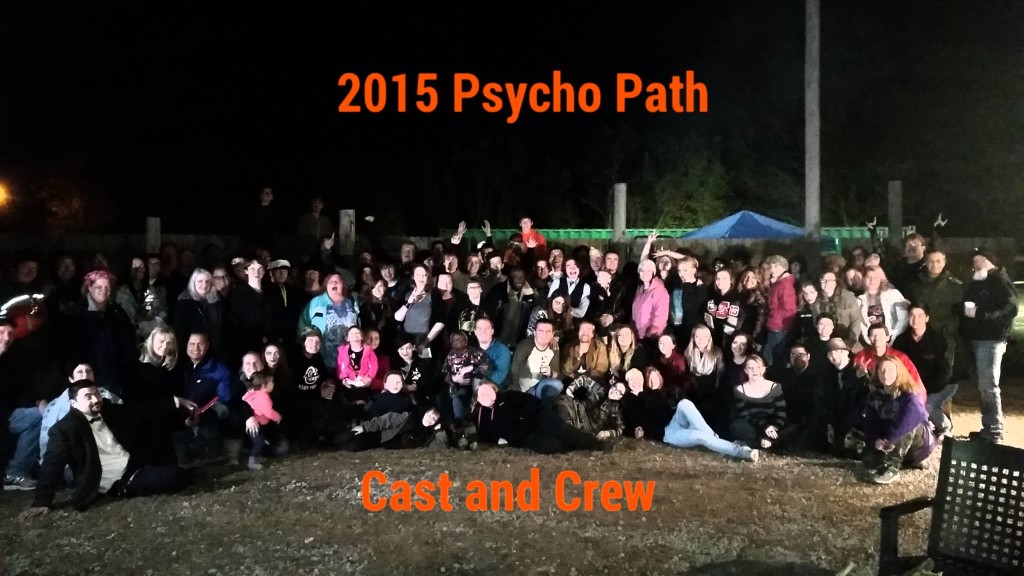 Guest Reviews
"I love psychopath! I go every year! the wait in line and money for the dark ride is well worth it."
"We had an awesome time! It was well worth the drive and wait. Will definitely return next year!!"
"Love the shadow box, has plenty of scare factor inside that house!"
"I loved everything about this place! The Dark Ride ride was so scary and had things I had never seen before! I would recommend it to everyone!"
"This is the BEST haunted attraction I've ever been to! It's perfectly located on beautiful land and has a talented crew."
"It was my first time out that Psycho Path and I loved it! The Shadow Box was my absolutely favorite and Quarantine was so much fun! I can NOT wait until next year! Thanks for the screams and scares."
"The Shadow Box was the scariest haunted house I've ever been in."